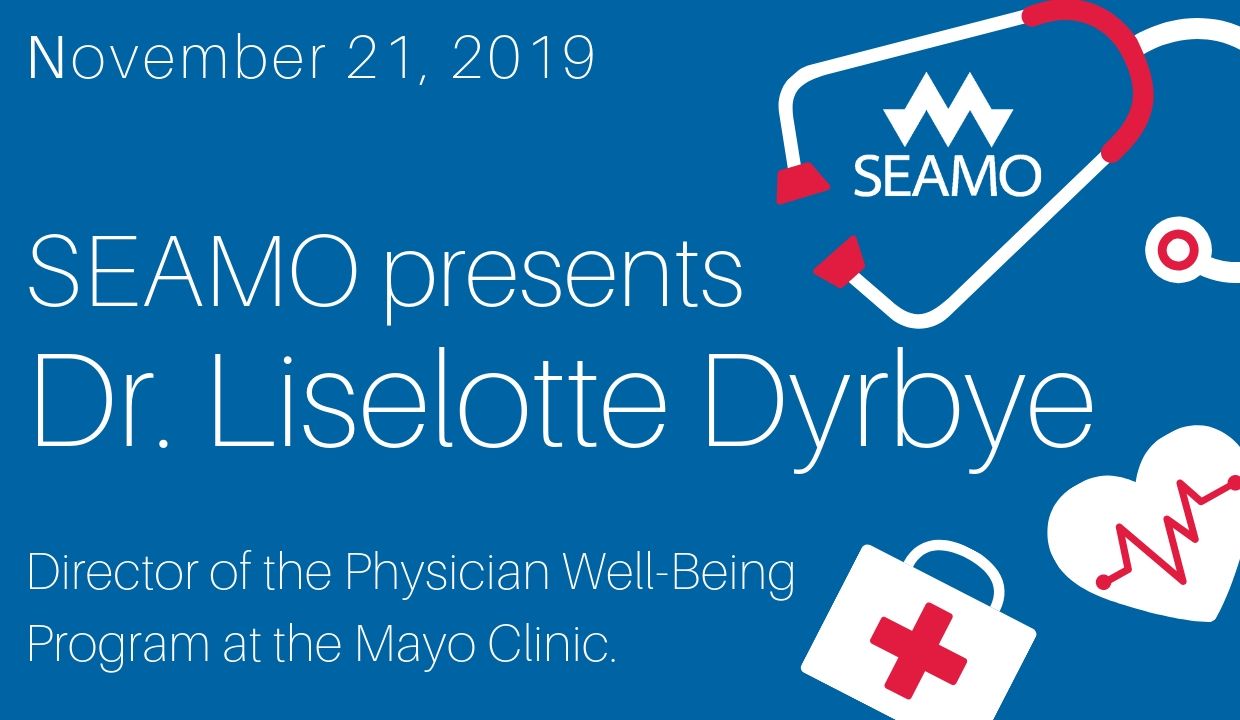 SEAMO Physician Wellness Lecture
Join us on Thursday, November 21, 2019 for the SEAMO Physician Wellness Lecture with PSI Visiting Scholar Dr. Liselotte Dyrbye. Dr. Dyrbye is Director of the Program on Physician Wellness at the Mayo Clinic and an internationally recognized expert in the field of physician, resident and medical student wellness.
 
Dr. Dyrbye studies the prevalence, drivers and consequences of burnout as well as mitigating strategies. She co-developed the Physician Well-Being Index, a brief self-assessment tool designed to identify the subset of health care workers in severe distress and most likely in need of individualized interventions.
Date: November 21, 2019
Time: Doors open at 5:00 pm 
Following the lecture, guests are invited to enjoy a reception and browse the art exhibits
Location: Agnes Etherington Art Centre 
---
Click on the names. Presentations will open in a new tab.
Keep checking this space for news about our next event!