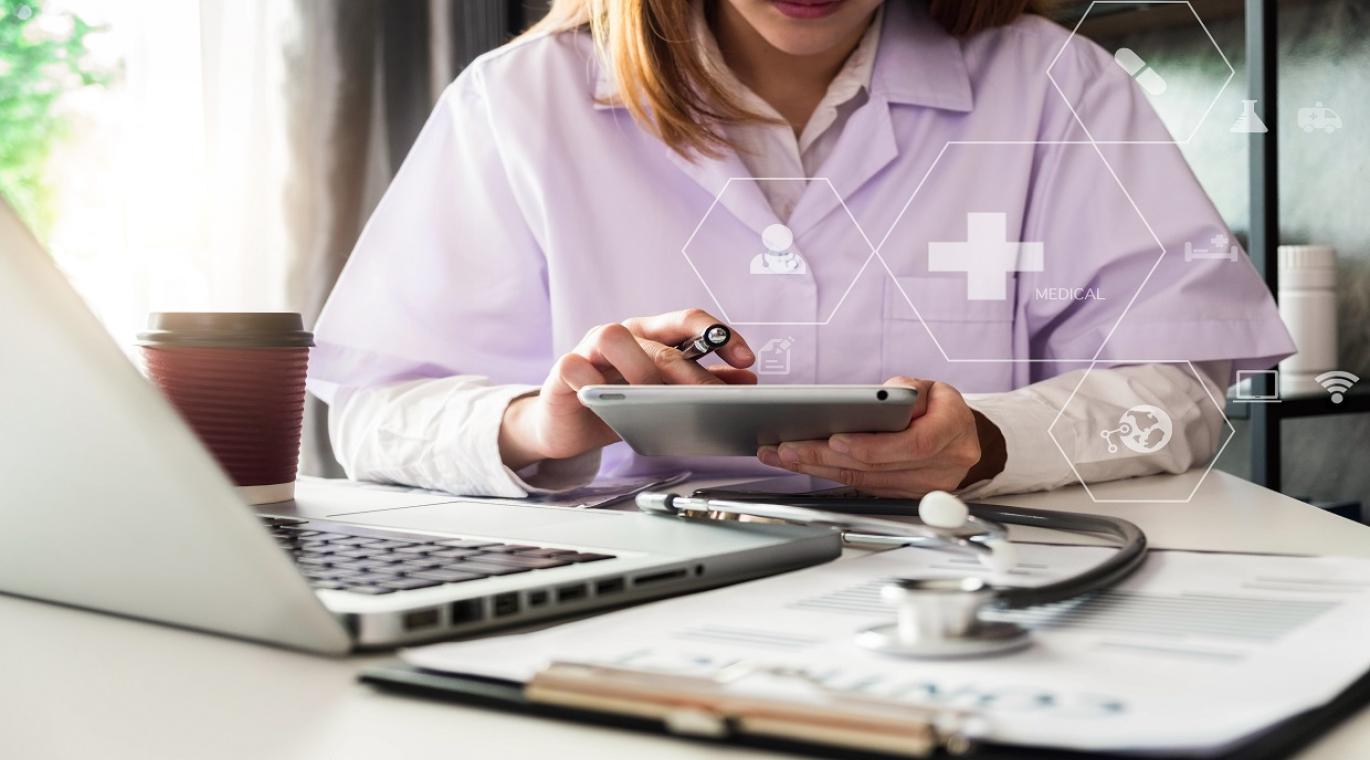 Send an eConsult from your EMR!
The Ontario eServices Program is continuing to grow. In partnership with Ontario Health and Ocean by CognisantMD a new integration which enables primary care providers to send eConsults to the Ontario eConsult Service on the OTNhub directly from your integrated EMR via Ocean is available. Connect with the SEAMO Digital Health Team today to get started and learn more! 
Why use this integration? 
It saves you time by reducing transcription effort – patient demographics and supporting information, such as attachments, are directly pulled from your EMR into the eConsult form 
It automatically creates a record of your submitted eConsult in the patient chart in your EMR (Accuro/QHR, OSCAR Pro, and Telus PS Suite). 
Want to see this workflow in action? Watch a demonstration video for your specific EMR! 
Who should be using this integration? 
Clinicians who send eConsults independently without delegate support 
Clinicians who are willing to continue to use the OTNhub to retrieve responses and engage in any additional correspondence with eConsult specialists 
Clinicians who want to be prepared for future enhancements and phases of this initiative 
Additional resources
FAQs
What is eConsult?
eConsult is a secure, online tool that allows physicians and nurse practitioners to send patient-specific, clinical questions to specialist, and receive advise for treatment in seven days or less 
It often eliminates the need for a face-to-face visit with a specialist 
Visit eConsult Ontario or contact the SEAMO Digital Health to learn more 
Which EMRs are eligible for this integration?
Currently Telus PS Suite, OSCAR Pro, and Accuro/QHR are supported in this integration.
What is needed to use this integration?
Clinicians will need: 

OTNhub account with access to eConsult 
Ocean account and set-up integrated in the EMR (OSCAR & Accuro/QHR) 
Updated Ocean toolbar installed and account linked (Telus PS Suite) 
Already using eConsult on the OTNhub and Ocean eReferral?
Take advantage of this new integration opportunity right away. Follow your existing eReferral workflow and search for the "Ontario eConsult Service" in the Ocean Healthmap
Telus PS Suite users can also update their Ocean toolbar to add the "ON eConsult" button for quick access to the Ontario eConsult Service form
Learn how to submit an eConsult through Ocean by watching EMR specific training videos or visit the step-by-step user guide
Already using eConsult on the OTNhub but not Ocean eReferral?
Already using Ocean eReferral but not eConsult on the OTNhub?
Not using eConsult on the OTNhub or Ocean eReferral?
Connect with our eServices teams: 
Or fill out this intake form 
How are eConsults sent directly from the integrated EMR through Ocean to the OTNhub?
eConsults are sent through Ocean using the efficient and reliable EMR-integrated workflow already being used for eReferrals 
How are eConsult responses from the specialists retrieved?
eConsult responses from specialists are accessed directly on the OTNhub platform 
Responses can be exported as a PDF from the OTNhub and saved into patient charts 
Providers will receive email notifications when the specialists have provided a response to the eConsult 
What if there is a follow-up question for the eConsult?
All follow-up questions and additional correspondence must be completed and submitted on the OTNhub.
Can delegates support this integrated workflow?
eConsult submission through Ocean must be completed independently by the clinician. Delegates cannot submit eConsults on the clinician's behalf using the Ocean integration workflow. Delegates can continue to support clinicians by retrieving responses and additional correspondence using the OTNhub.