Are you interested in joining our team at the Southeastern Ontario Academic Medical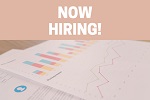 Organization? Look no further because we are currently hiring!
We're looking for a passionate and talented individual to join us as the Manager of SEAMO Billing Services (SBS).
SBS provides billing support to more than 350 physicians across the organization, an ever-growing number. In this role, the successful candidate would be accountable for the accurate and timely submission of claims to OHIP for payment for our physicians. An excellent working relationship with the staff at OHIP is crucial for the Manager in dealing with the adjudication and adjustment of claims. The Manager is responsible for ensuring an audit and reporting system be in place that prevents incorrect information from being published. Attention to detail and customer-focus thinking is important in the role as the Manager must answer all client complaints.  
This position reports to the CFO at the Kingston Health Sciences Centre and will be working closely with the Executive Director of SEAMO. Discover more by reading the job description and apply online today!
We're also looking for a Regional eConsult Program Coordinator. The Regional eConsult Program Coordinator is responsible for the day-to-day operations of the eConsult Service, supporting existing users and promoting growth and expansion across the region. 
Check out the job description and apply online today!