SEAMO is pleased to share the successful candidates from our Fall 2021 MEDP competition.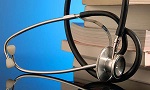 Dr. Elizabeth Blackmore (Emergency Medicine) – Harvard University Healthcare Simulation Essentials; Design & Debriefings course
"The pandemic has reinforced how important simulation training is in Emergency Medicine. Attending the Healthcare Simulation Essentials Course at the Centre for Medical Simulation in Boston is an exciting opportunity to train with experts in this field. I look forward to sharing my improved skills & knowledge with trainees & colleagues here at Queen's via our simulation curriculum."
Dr. Christine D'Arsigny (Critical Care Medicine) – CLIME 2 course
"The SEAMO educational and development award allowed me to take a leadership and coaching course with skills that can be used with undergraduate and postgraduate students, team members, colleagues and family." 
Dr. Christine Orr (Pathology) – Queen's University Master of Health Professions Education program
"My greatest joy in my professional life has always been teaching. It is the main reason that I decided to pursue an academic position in Anatomical Pathology and the driving force for pursuing the Master of Health Professions Education program at Queen's University. With the funding from the SEAMO Medical Education and Development Program (MEDP), I can complete this program, which will provide me with the tools I require for curriculum development, assessment strategies, and an approach to medical education scholarship. This is especially a need in our Department with the recent introduction of competency by design curriculum and the opportunity to develop the transition to practice year in order to make our residency program stand out as one of the leading programs in Canada. I also have interests in digital pathology, artificial intelligence in pathology, and wellness in medical education. I hope to blend these interests together to develop educational tools to aid both undergraduate medical students and residents in learning about anatomical pathology."
Dr. Audrey Tran (Medicine)  – Maastricht University Master of Health Professions Education program
"I am very grateful to receive this support from SEAMO for my MHPE studies. I am very excited to develop my skills in medical education to help grow the Core IM and GIM programs at Queen's, particularly in my area of interest - ambulatory medicine."
Seven of our MEDP winners will be using their funding to attend the Harvard Macy Training to Teach in Medicine Program. 
Dr. Andrea Guerin (Pediatrics): "I am almost done by Master of Education through Queen's and have been fortunate to be recognized for my contribution to undergraduate medical education. This opportunity allows me to further my teaching skills and make global education connections. I hope to develop strategies to help students retain information, to be a more engaging teacher and create resources that are useful." 
Dr. Christine Law (Ophthalmology): "I am so grateful for the support of SEAMO and the MEDP for helping me pursue further professional development in medical education. The Harvard Macy Training to Teach in Medicine program is helping me develop a solid foundation of medical education principles, techniques and innovative approaches to enhance my current Ophthalmology teaching and course development for the medical school, and other endeavors. Thank you!"
Dr. Gillian MacLean (Pediatrics): "Being able to complete the Training to Teach in Medicine certificate course is giving me the education and skills to expand my role in the undergraduate medicine program and improve my teaching in the postgraduate Pediatric Department."
Dr. Steven Montague (Medicine): "I am eager to apply the latest educational strategies taught at Harvard to supercharge the many medical education sessions I deliver. As the Point-of-Care Ultrasound education lead in Internal Medicine, support for this course is an exciting opportunity to elevate this educational endeavor."
Dr. Anthony Train (Family Medicine): "I am new to academic medicine - this training support enables development of completely original learning materials for our family medicine residency QI training program - I am super excited to deliver the new course come next academic year!"
Dr. Tatiana Valverde (Psychiatry): "I'm grateful for having the opportunity to attend to this program. It is a privilege to learn, share and plan new beginnings amidst a pandemic. My hope is to further advance collaborative education and quality of care to the community we serve."
A special congratulations to Dr. Nadine Morrison-Levy (Pediatrics) who has won two MEDP grants this year – one for the Harvard Macy Training to Teach in Medicine program and one for the Queen's University Master of Health Professions Education program! 
"This financial contribution will provide a great opportunity for me to learn the basic tools needed to be an effective educator at varied levels as a health care professional and pave the way for my journey as a health care educator."
Stay tuned for our Spring 2022 competition. Visit our Funding Opportunities website for a full list of previous winners.