We are pleased to announce two successful winners from two different Departments from our Fall 2022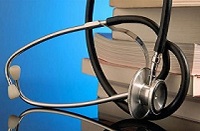 Medical Education Development Program (MEDP) competition. The MEDP supports SEAMO's objective of building an academy of physicians who are educational leaders and scholars. Learn what this funding means for the successful applicants below:
Dr. Debra Hamer – Psychiatry - CLIME and the Harvard Macy Program for Educators in Health Professions
"I feel so fortunate to have been granted SEAMO's MEDP as an early career clinician-educator. This funding will help me to develop the critical tools I need to enhance my trajectory as a leader in medical education. I am also excited to share what I learn with our vibrant Queen's Health Sciences Community!"
Dr. Laura Milne – Medicine (General Internal Medicine) - Harvard Macy Program for Educators in Health Professions
"I am thankful for the opportunity and support from the SEAMO Medical Education and Development Program to attend the Harvard Macy Institute Program for Educators in Health Professions. This course is giving me the opportunity to better my educational work in the clinical skills curriculum of the MD program."