This fall and winter is shaping up to be an exciting time for SEAMO's Committees and working groups. In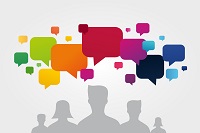 addition to the Strategic Planning exercise that will be finalized, there are a number of other important projects on the horizon.
 
Some of your Committee activities this year will include: Accountability Committee finalizing the new Accountability Framework; Nominations and Governance Development Committee exploring ways to integrate more diverse representation in our Committee and governance structures; Resources and Audit Committee starting the revaluation of marketplace comparators; and Strategic Priority and Recruitment Committee overseeing the new 3-year physician recruitment plan along with implementation of the Strategic Plan.
 
For more information on each of our Committees, please visit the Governance page of our Member Dashboard. Stay tuned for more details in 2022 when we will shine a spotlight on the work of each Committee.