Endowed Scholarship and Education Fund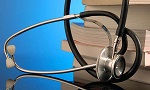 The SEAMO Endowed Scholarship and Education Fund supports projects of up to $15,000. Applications are due on Monday, April 5 at midnight. The projects must be intended to add value to the continuum of medical education offered through Queen's School of Medicine e.g. undergraduate medical education, postgraduate training programs or continuing professional development. Please be aware that individual CTAQ members are limited to a maximum of two successful applications.
 
Please note that those eligible for support must:
1.    Be a SEAMO-funded physician
2.    Be a Queen's School of Medicine Geographic Full-Time (GFT) faculty member
3.    Be a member in good standing of the Clinical Teacher's Association of Queen's University (CTAQ)
Medical Education Development Program (MEDP)
We are also pleased to welcome applications for the Spring 2021 MEDP competition. Applications are due on Friday, April 30, 2021. All SEAMO-funded physicians are encouraged to apply for the program with an opportunity to receive a grant of up to $50,000 over a five-year period. 
Recipients have used their funds in the past for programs like:
-    An advanced degree in medical education
-    A short-term sabbatical to train with internationally-recognized experts
-    A training program (e.g. the Harvard Macy)
-    A medical education leadership program (e.g. CLIME)
For more information, including the application form, details about the program, rules and evaluation criteria, a budget, and a list of previous winners and where they were able to use their winning funds, visit our website.