We wish to congratulate our Fall 2020 MEDP award winners on their successful applications.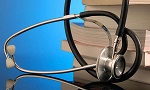 Dr. Marie Leung from the Department of Medicine is excited to use the funds from the MEDP to obtain a Masters in Health Professions Education at Maastricht University in the Netherlands. She said: "I am honoured and grateful to be supported by the MEDP in order to pursue a Master's in Health Professions Education at Maastricht University.  I am specifically interested in exploring professional identity formation, positive workplace culture and engagement in medical trainees.  As a General Internist at Queen's University, the MHPE program will lay the groundwork for my combined career as clinician and educator."
Dr. Timothy Phillips from the Department of Surgery will be using the funds from the Fall MEDP competition on the Harvard Macy Program for Educators in Health Professions. He says, "I would like to thank SEAMO for the funding to attend this Educational Leadership course. Attending the course will further help me advance the medical education that Queen's provides to its students."
Dr. Bikrampal Sidhu from the Department of Medicine will be using his funds for the Harvard Program for Leading Innovations in Healthcare and Education. About this contribution to his medical education, Dr. Sidhu said: ""The MEDP grant means a lot because it helps me advance some of my interests in parallel with the interests of our Department and Queens University. Early in my career, it's important to have organizational backing because a lot of what I would like to accomplish, I simply couldn't without that support."
Dr. Kristi Wood from the Department of Surgery will be using the funds from her successful MEDP application for the Canadian Leadership Institute for Medical Education (CLIME). Dr. Wood said about the funds she will be receiving: "This financial contribution will allow me to strengthen and develop not only my leadership within medical education but also strategies to foster scholarly work within the Department of Surgery and the Faculty of Health Sciences. This in turn will optimize the teaching I provide as an academic surgeon and the development of educational programs for learners at all levels of medical education."
Our Spring MEDP competition will run in April 2021 with a deadline of Friday, April 30, 2021. For more information, visit our website.
Below please find links to recently-funded MEDP initiatives:
Harvard Macy Program for Educators
University of Dundee Masters of Education
Maastricht University Master of Health Professions Education
Canadian Leadership Institute for Medical Education (CLIME)
Advancing Safety for Patients in Residency Education (ASPIRE)
University of Illinois Masters of Health Professions Education (MHPE)