In late 2020, SEAMO undertook the task of finding a Director of Operations to assist in our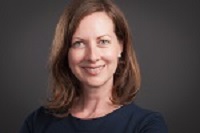 organization with day-to-day tasks. We have found a successful candidate for the position in Stacey Wolfrom. 
Stacey is coming to us from her role over the last four years as the Program Operational Director for Women and Children's programs at Kingston Health Sciences Centre (KHSC). She previously held roles as Program Manager for Obstetrics and Gynecology and as Professional Practice Leader for social work at KHSC. Prior to her work at KHSC she has ten years of experience working as a community-based social worker. 
Stacey has her Master's degree in Social Work from the University of Toronto and completed her Bachelor of Social Work at the University of Regina. 
Stacey says she is most excited to join SEAMO to learn a new side of healthcare. "I've been working in acute, inpatient care for 10 years and during that time have had the opportunity to work in a number of positions which I've really enjoyed. What appealed to me about this role is having the opportunity to apply my experience in a completely different way."
As Director of Operations, Stacey hopes to bring her unique set of skills to the SEAMO team. "I believe that my combined experience working in both the hospital and the community along with my familiarity with broad stakeholder involvement will benefit the organization."
Executive Director of SEAMO Danielle Claus says, "I am pleased to welcome Stacey Wolfrom in the important new role of Director of Operations of SEAMO. Stacey brings a wealth of knowledge and experience in the healthcare field and has a unique skillset that suits this leadership position. She will be responsible for the day-to-day operations of the organization. Welcome to the team, Stacey!"