The Department of Urology at Queen's University has a rich history and is highly regarded as one of the smallest yet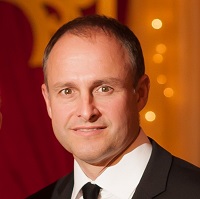 most academically effective urology enterprises in Canada. We have a proud legacy and have introduced significant innovation to Urology through scholarly activity and post-graduate education. 
The Department was established in 1931 as an independent academic and clinical department (one of only a few independent academic Urology Departments in Canada). Dr. Nathan Berry was appointed as first Chair of Urology in Kingston followed by Dr. Andrew Bruce from 1959 to 1981. During this time the residency program was established, and the research productivity of the Department flourished. Dr Alvaro Morales, recently appointed as a member of the Royal Order of Canada for his seminal work in cancer immunotherapy, was Chair from 1981 to 1997. Dr. Jim Wilson served as Chair for the next 15 years and under his leadership, the Department has built on these 80 years of academic contributions both nationally and internationally. Continuing this tradition and carrying on this mission was of great importance to me personally when I took over as Chair in 2012. Our tagline, "Building on a Legacy of Excellence", represents a daily reminder of the vision of the Department of Urology.
We have accomplished much over the last 10 years, working closely with KHSC, SEAMO, Queen's and our partners in the surrounding non-academic hospitals. We have shepherded in the robotic surgical platform at KGH, initiated other novel clinical programs such as the Bladder Centre at the  Lennox and Addington County General Hospital and expanded our clinical and translational trials at our free-standing Center for Applied Urological Research. Our residency program is one of the highest rated across the country and we recently celebrated 25 years of hosting QUEST in Kingston, a national mock preparotory exam for the Royal College. Our cross-disciplinary research programs, spanning chronic pain investigations to cancer immunology, have flourished despite the pandemic. Our Urology Department continues to be "The Place" to train, work and academically thrive; not only in Canada but throughout the globe. It has been the highlight of my academic career to lead this talented group of surgeons, investigators, and trainees. 
I did want to highlight one further milestone for the Department-albeit a bittersweet one. After  37 years in practice here in Kingston, Dr. Curtis Nickel will be retiring in the next few months after leading a storied career. Dr. Nickel's clinical expertise and research covers inflammatory, infectious, pain and other benign diseases of the urinary tract. He has over 600 publications, is on the editorial board of 6 Urology journals, immediate past-editor of the AUA Update Series, editor of Microbiome/Urologic Infections Section for Grand Rounds in Urology, invited to present in over 50 countries, and has been continuously funded by US NIH and Canadian CRC (CIHR) for over two decades.  He was President of the Canadian Urological Association in 2017.  He was awarded a CIHR Tier I Canada Research Chair, AUA Distinguished Contribution Award, AUA Latimer Medal, SIU Academy Award, and was the first recipient of the SIU Elhilali Award for contributions to International Urology Research.  There are truly too many accolades to list them all. His academic drive, leadership and friendship will be missed by all of us in the Department!
Respectfully submitted,
Dr. Rob Siemens
Professor and Chair
Deaptment of Urology