Every three years, SEAMO submits a physician recruitment plan to the Ministry of Health (MOH) for their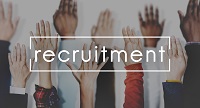 review and approval. This process first began in 2016 and the MOH approved 33 new positions.  Our second application in 2019 added another 37 positions across 11 departments. Now, work is under way on the 2022 submission. Below you'll find a brief overview of the process and who is involved: 
Departments complete business cases in consultation with key stakeholders
Hospitals and the SEAMO Admin Team collect/compile data to support applications 
The Evaluation Committee (SEAMO Medical Director, 3 Department Heads, CTAQ President and the Chiefs of Staff from our two hospitals) reviews all the business cases and brings forward recommendations to the Strategic Priorities & Recruitment Committee (SPRC), the group leading the process
SPRC brings forward recommendations, including a budget, to the Governing Committee for final approval:

New recruits initially bill fee-for-service and then typically convert after 18-24 months
Some positions require supplementary funding because of fee schedule challenges 
Other positions require protected time for research and/or education roles
In 2019, SEAMO invested $600,000 to support recruitment efforts.  

SEAMO then brings forward the recruitment requests to the MOH for vetting.  The approvals process can take 12-18 months and involves detailed discussions regarding the merits of each application.  
The last step in the process is the formal approval letter from the MOH, which details the new positions and any associated funding.     
As indicated above, work on the 2022 submission has just begun and Department Heads are currently finalizing business cases. The plan is to send our submission to the MOH in late spring/early summer.  
Interested in learning more? Please contact Project Manager Kathleen McGrath directly to learn more or visit our website.