SEAMO is pleased to announce the three winners of medical education funding in Spring 2021.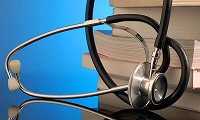 Dr. Lysa Boissé Lomax from the Department of Medicine will be using the funds for a Harvard Macy course in Leading Innovations in Healthcare. 
"I would like to thank SEAMO for granting me this award, it's an honour! Attending The Harvard Macy Program for Leading Innovations in Healthcare and Education is such an amazing opportunity. Neurology is a growing and changing field, and I hope to gather knowledge and skills that will permit to teach our residents how to learn in the ever-shifting landscape that is Neurology."
Dr. Ammar Rashid from the Department of Family Medicine will be using the funds for a Master of Health Professions Education at Queen's University.
"Thank you to SEAMO for the scholarship. MHPE would go a long way in helping me develop new and refine existing training opportunities for Hospital Medicine, as well as advocate for Hospital Medicine in general which is indeed a growing area of need in the Canadian healthcare system."
Dr. Sarah Simpson from the Department of Ophthalmology will be using the funds for a Professional Master of Education at Queen's University.
"I am grateful to SEAMO for supporting me in completing the Professional Master of Education Program at Queen's University. The MEDP financial support is extremely valuable in my efforts toward developing leadership skills and expertise in medical education. It comes at a critical point, early in my career, allowing for maximum contribution to the Department of Ophthalmology and learners across all levels of medical education."
Please visit our website for more information on the MEDP, including a list of previous winners. Stay tuned for our Fall 2021 MEDP competition, with applications due Friday, October 29, 2021.