Exciting news as Department of Urology professor Dr. J. Curtis Nickel joins a NASA research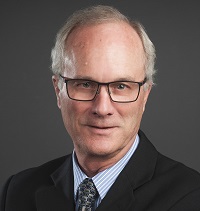 project. Dr. Nickel is the CIHR Tier 1 Canada Research Chair in Urologic Pain and Inflammation and as a Spaceship Superstar, he will be a member of one of the research project teams evaluating astronaut health in space as part of the Israeli Mission to the International Space Station next year. The research is being funded by the Ramon Foundation – Raki Space Mission.
"I am honored and privileged to be a part of this project team. The opportunity to be an international collaborator on this exciting Israeli adventure is one way I can utilize what I learned in research from my patients here on Earth," Dr. Nickel says.
Other participants in the team include lead investigator Dr. Paul Chung with colleagues from Thomas Jefferson University in Philadelphia, Pennsylvania, Dr. Ben Boursi from Sheba Medical Center in Tel Aviv, Isrel and Dr. Caleb Philips from Texas Tech University in Lubbock, Texas. The focus of the project is the impact of space travel on the urinary microbiome – the bacteria and other organisms present in the normal healthy bladder and urinary tract. The purpose of this research is to discover why urinary tract infections have been reported in astronauts on the Space Station at a higher frequency than expected. It is posited that micro-gravity or other conditions associated with space travel may change the microbial ecology of the urinary tract making space travelers more susceptible to urinary problems. The long-term impact of this work conducted by Dr. Nickel and his colleagues will be on longer space missions, including the multi-year Mars mission.
"Long distance space travel is really the next frontier in terms of medical research. Understanding how our urinary microbiome adjusts to zero or microgravity and its impact on urological diseases such as urinary tract infections, urinary stones and even urinating symptoms is imperative if space travel to Mars is going to become a reality."
To learn more about the project, visit the website.