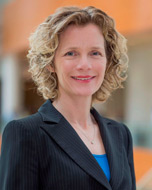 Dr. Liselotte Dyrbye is coming to Kingston to share her knowledge and expertise about Physician Wellness on November 21, 2019.
Dyrbye MD, MHPE, FACP is Professor of Medicine, Professor of Medical Education, and Consultant in the Division of Primary Care Internal Medicine at Mayo Clinic, Rochester, Minnesota.  She is Associate Chair for Faculty Development, Staff Satisfaction, and Diversity as well as the Co-Director of the Program on Physician Well-being. Within the Mayo Clinic School of Graduate Medical Education, Dr. Dyrbye is the Assistant Dean of Faculty Development. 
She is a graduate of the University of Wisconsin Medical School where she was selected AOA, then completed internship and residency in Internal Medicine at the University of Washington. Dr. Dyrbye holds a Masters in Health Profession Education from the University of Illinois and holds numerous national education leadership positions. 
Nationally, she has served as chair of the Association of American Medical Colleges Research in Medical Education Committee and was a counsellor for Clerkship Directors of Internal Medicine. Dr. Dyrbye is currently chair of the American Conference on Physician Well-Being Research Committee and a member of the National Board of Medical Examiners USMLE Step 2 CK Interdisciplinary Review Committee.  Dr. Dyrbye was appointed to the National Academies of Sciences, Engineering, and Medicine Committee on System Approaches to Improve Patient Care by Supporting Clinician Well-being.
Liselotte is passionate about medical student, resident, and physician well-being. Her research focuses on health care professional well-being, with numerous multi-institutional and national studies. She has authored over 130 publications and has received several grants to support this work.  The research has been translated into meaningful organizational strategies to support joy in the learning and work environment.  
In recognition of this work, Dr. Dyrbye has received many awards and honors, including the from the American Board of Internal Medicine (twice), journal of Academic Medicine, University of Illinois at Chicago, Clerkship Directors of Internal Medicine Charles H. Griffith III MD Educational Research Award, Mayo Clinic Education Research Achievement Award, and the Mayo Clinic Clinician Education Investigator Award, which recognizes education researchers who have significant, sustained contributions to education science on a national and international scale.
To learn more about Dr. Dyrbye and her work please see the Mayo Clinic's website.
Learn more about our Physician Wellness Event on November 21, 2019.