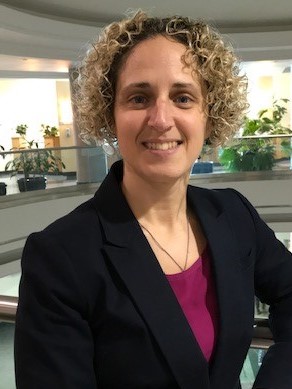 We are pleased to announce the arrival of Lori Almeida, our new Manager of Financial Services. Lori joined the team on June 24th, 2019. 
"I was interested in a position with SEAMO because I wanted to be a part of and contribute to a collaborative organization that supports so many areas in health care both through delivering services and focusing on research and education", says Almeida. 
Lori has a strong educational background including a Bachelor of Commerce (Honours) Degree from Queen's University and a MBA from the Royal Military College of Canada. She is also a professional accountant holding the CPA, CMA designation. 
Lori comes to SEAMO from INVISTA (Canada) Inc. where she was the Site Finance Leader. Prior to working at INVISTA, Lori worked for Canada Post in Ottawa for 12 years, holding several positions in Finance and Procurement including the Manager, Finance Decision Support, Investment. 
Lori's educational background and work experience will be a great asset to SEAMO and the Finance team. Her extensive knowledge and experience will assist SEAMO in developing plans to advance the SEAMO mission.
"I am looking forward to meeting and working with the many people that are supporting SEAMO in a variety of roles, helping them understand their financial/budget position and how to make the best use of those resources," says Almeida.
Please join us in welcoming Lori to her new position and the SEAMO Team.