The SEAMO Resources & Audit Committee is chaired by Dr. Tarit Saha and is comprised of nine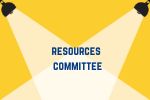 members. They advise the Governing Committee with respect to: (a) the allocation of resources in accordance with policies adopted by SEAMO and (b) the drafting of policies related to the finances of SEAMO. Perhaps the most important task of this committee is preparing an annual organizational budget for review and approval. Dr. Saha at present has been a member of the Department of Anesthesiology & Perioperative Medicine since 2005. He is also the Director of Cardiac Anesthesiology and the President of the Clinical Teachers' Association of Queen's University (CTAQ). 
Dr. Saha says the Resources & Audit Committee carries a great deal of responsibility in the fiduciary governance of the organization. "SEAMO's financial matters are taken seriously by the committee and it is our goal to be as effective and transparent as possible in our processes and decisions," he explains. The Resources Committee also reviews SEAMO audited financial statements and physician compensation rates and billing services. 
The membership of the Resources & Audit Committee consists of four CTAQ executive members (including the president), members from the Accountability Committee, Governing Committee, a Department head and a physician representing the hospitals, Saha says. 
The Resources & Audit Committee, like all SEAMO standing committees, reports to the Governing Committee regularly and develops policies related to fiscal matters that flow from SEAMO's responsibilities under the funding agreement(s) with the Ministry of Health. "It is of the utmost importance that we are responsible for the alternative funding agreement SEAMO holds and fiscal health is a crucial part of this," Dr. Saha describes.