The SEAMO Governing Committee is made up of a Chair, Vice-Chair, the CEO of SEAMO, appointees from SEAMO's signatories Kingston Health Sciences Centre, Providence Care and the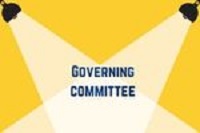 Clinical Teachers' Association of Queen's University, and clinical Department members. 
Mr. George Thomson has been Chair of the Governing Committee since 2017 and will complete his five-year term in July 2022, when the current Vice-Chair, Mr. John Sheridan, will take over as Chair. Mr. Thomson has experience as a judge, Deputy Minister of Justice for Canada and Executive Director for the National Judicial Institute. He was also recently awarded the Order of Canada. During his tenure, Mr. Thomson guided the Committee through two important projects: the retooling of the Accountability Framework and the introduction of the Strategic Plan 2022-2027. 
"The Governing Committee is the primary governance body at SEAMO. It's the board of SEAMO. It provides policy and strategic guidance to the organization and oversees the work of the other standing committees," Mr. Thomson explains. "It's the body that develops and approves the Strategic Plan and approves the budget, including the funds that flow through SEAMO to the Departments. It deals with important policy issues such as the 3-Year HHR Plan, the Accountability Framework and the allocation of funds to innovative projects in support of academic medicine, such as CBME and endowed research chairs. 
Mr. Thomson's role as Chair of the Governing Committee extends to more than just presiding over the regular meetings. "Part of my role is to ensure good governance practices are in place, for example ensuring matters come to the Committee after careful consideration at the committee level and reminding committee members that their primary focus should be on the best interests of SEAMO."  
Mr. Thomson feels that there can be a perception that SEAMO is just a flow-through organization that simply receives and disburses funding from government. "SEAMO has an important role, along with the SEAMO signatories, in trying to identify how best to support academic medicine within Queen's, the hospitals and CTAQ and works very hard to ensure that the government and other key organizations support SEAMO's unique Alternative Funding Plan."
Mr. Thomson says he is hopeful for the future of SEAMO under the leadership of the Governing Committee. "I'm quite optimistic. It's a strong Governing Committee with a very skilled incoming Chair and I'm impressed that over the last two years the Committee has put a lot of time and effort into identifying the strategic priority goals for SEAMO," he explains. "Those goals complement the goals of its signatory organizations and the Governing Committee is starting to give weight to these goals in all of its decision making."