Queen's University and Kingston Health Sciences Centre have been selected as one of eleven Academic sites across Canada to participate in "The Functional Improvement Trajectories After Surgery Study" led by Dr. Duminda Wijeysundera at the Univerity of Toronto.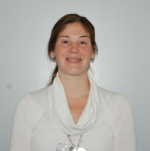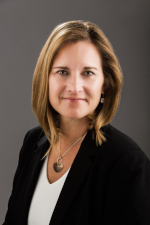 Drs. Joanna Dion and Janet van Vlymen, site chiefs for this national study, along with a team of research nurses from the Department of Anesthesiology, will collect responses from 250 patients, which contributes to the overall study of 2,000 patients across the country.
The goal of this study is twofold. One, evaluate the risk of a significant new disability or death, and two, identify preoperative factors and surgery types associated with death or the development of a new significant disabilities one year after undergoing a major elective (non-cardiac) surgery in patients 65 years of age and older. Examples of these surgeries would be laparotomies, bowel resections, neck dissections, thoracic surgery etc.
Dr. van Vlymen is hopeful that this study will help better inform patients about the risks of elective surgery and assist surgeons in selecting the right patients for these types of procedures. Screening tools like this will help prepare patients to be in the best shape they can be prior to surgery and reduce post-surgical complications.
Once a patient has been identified as a potential candidate, they are asked to complete pre-operative bloodwork and an ECG, which is part of the usual pre-surgical preparation.  Then, patients fill out a survey either in person, over the phone or online.  The patient's troponin and creatinine levels are monitored for 1-3 days after surgery or until the patient is discharged from the hospital. Follow up surveys are sent to patients 1, 3, 6, 9 and 12 months following surgery. Surveys typically take 15-20 minutes to complete.

Since the study's launch in January 2020, Kingston has recruited 14 participants to the study. Jessica Shelley, Research Coordinator on this study, noted that Kingston has very good recruitment numbers for the size of our facility.
"Studies like these demonstrate just how collaborative our learning environment is at KHSC. We have been working with a number of different departments in order to make this study happen. Particularly the Departments of Surgery and Anesthesiology have been working closely together to select the right patients and determine a process that will work best for both groups," stated van Vlymen. "With a number of new projects and studies just on the horizon, we look forward to future collaboration."
Reach out to Drs. Dion or van Vlymen to learn more about this important study.