In April and May, we were pleased to welcome one new GFT to SEAMO, along with several locums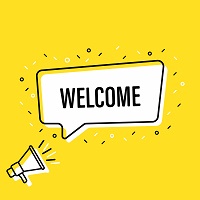 who have joined our hospitals to tackle the COVID-19 pandemic. 
Dr. Jordan Leitch joined the Department of Anesthesiology and Critical Care Medicine on April 1, 2021. She completed her postgraduate work at Queen's and Western Universities. 
We wish to extend our gratitude to the following locums who have joined our Departments during the third wave of the pandemic to lend a hand:
-    Dr. Anna Chavlovski
-    Dr. Jody Timpson
-    Dr. Phil Laird
-    Dr. Eileen Ten Cate
-    Dr. Elizabeth Lawrence
-    Dr. Stephanie Vanner
-    Dr. Ed Weiss
-    Dr. Jeffrey Balderson
-    Dr. Logan Seaman
-    Dr. Sameer Kalra
-    Dr. Mike Weersink
-    Dr. Nicholas Baxfield
-    Dr. Cameron MacLean
-    Dr. Jane Philpott
-    Dr. Sarah Jones
Welcome, all, to SEAMO!