Since the beginning of March, SEAMO has welcomed three new physicians. Get to know them. 
Anesthesiology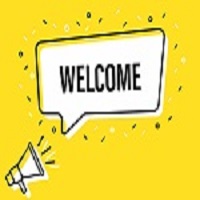 Yannis Amador Godoy
Dr. Amador Godoy has been a member of the Department of Anesthesiology since March 12, 2021. He has completed his training at the University of Toronto and Queen's University.  
Medicine
Nicholas Cothros 
Dr. Cothros joined the Department of Medicine in the Division of Neurology on March 1, 2021. He completed his MSc and PhD at the University of Western Ontario and his research interests span human motor control and behavioural/cognitive neuroscience.
To learn more, click here. 
Pediatrics
Moyosoluwa Adeyemi
Dr. Adeyemi joins the Department of Pediatrics on April 1, 2021. She has her Bachelor of Medicine, Bachelor of Surgery (M.B., B.S.) from the University of Ibadan in Nigeria. She comes from the University of Manitoba and will be working at the Brockville General Hospital site.