CTAQ held an election in late June to fill a spot for a Member-At-Large on the SEAMO Governing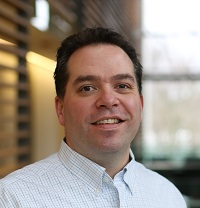 Committee. There were two strong physicians up for the role and after 75 votes were cast, Dr. Paul Heffernan became the successful candidate. 
Dr. Heffernan is a member of the Department of Critical Care Medicine and was formerly a member of the Department of Medicine, Division of Respirology from 2013-2021. He was the Program Director for the Respirology training program for the last five years and is the current Program Director for the Critical Care Training Program. He has been a member of the SEAMO Nominations and Governance Committee for four years and is currently on his second term. He has been an active participant in the SEAMO development process for a new Accountability Framework.
"I decided to run for this position because I've been interested in the governance of the organization more or less since I started at Queen's," Dr. Heffernan says. "It was just an organic interest that ended up being facilitated once I got into the administrative parts of the organization. I went on to want to sit at the Governor's table once I understood how SEAMO functioned, and I realized I wanted to be a part of it." 
Dr. Heffernan says at the Governing Committee, he wants to be a solid representative for the clinical teachers of CTAQ. "Clinicians and teachers are the backbone of the organization and I hope to bring that voice and perspective to the table." 
The part of this new position Dr. Heffernan is most looking forward to is being part of the Strategic Planning process. "I have been involved on some level already, but not to the degree that I would be at the Governing Committee," he says. "I'm definitely excited to be part of the Governing Committee and work closer with the people in the organization who are incredibly good and capable people. I hope to learn a lot from them while at the same time making my own contributions to the organization."