If there is one thing Dr. Wilna Wildenboer-Williams (family medicine physician and addiction medicine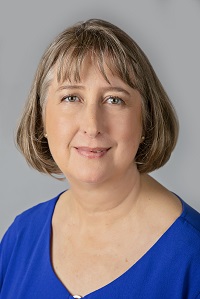 specialist) wants people to know about addiction, it is that physicians can make an incredible difference with compassionate and evidence-based treatment. Dr. Wildenboer-Williams joined SEAMO in October 2021 and has been working as a hospitalist in the newly opened Providence Transitional Care Centre. In January 2022, she will be starting as an addiction physician in Kingston.
Dr. Wildenboer-Williams comes to SEAMO from her previous base in Regina, Saskatchewan and brings several years of clinical experience to her new role. "My clinical experience is varied and includes working as a hospitalist, a palliative care physician, being part of the child abuse team, doing private work for CN Rail, working in the Regina Provincial Penitentiary, working in the Regina Chronic Pain Clinic and working as the physician lead at the OAT Clinic in Regina. I am passionate about my work and want to contribute in a positive way to the workforce in Kingston" she says. 
The future of addiction medicine is exciting, Dr. Wildenboer-Williams explains, because the body of knowledge around it is growing and physicians are gaining a better understanding of what it is and how it can be addressed. "A key concept is that we cannot 'cure' addiction with a pill. Just like diabetes, patients do better with a multidisciplinary approach. We need to treat the emotional and physical trauma that often hides in the pasts of our patients, the sleep disorders, the social circumstances that create a barrier to recovery, and the accompanying mental health disorders," she says. 
Dr. Wildenboer-Williams hopes to incorporate research in her new position. "I think there are so many parts of addiction medicine where research is lacking, for example, we don't treat sleep disorders in addiction patients very well. Focused research on an important issue like sleep could go a long way towards improving the lives of our patients," she describes.
One myth Dr. Wildenboer-Williams would like to debunk is addiction is a moral weakness. "It is not a choice someone makes, it is not a question of 'just say no'. It also encompasses more than opioids, stimulants and alcohol – think about cellphone addiction, gambling addiction, sex addiction and food addiction. I believe there might be a bit of an 'addict' in all of us," she explains. "I often compare addiction with other chronic diseases, like obesity, when I counsel my patients. If it was just about willpower and good choices, there would be no obese people around us. I work towards a future where patients with addictions are not viewed as inferior." 
"I would like to quote a phrase generally attributed to John Bradford: 'There but for the grace of God go I'. We should be reaching out to people with addiction – deep down we are all the same."