If you were in receipt of a COVID-19 Advanced Payment in May/June/July 2020, the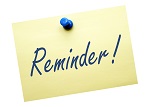 repayments will begin automatically commencing in February 2021 over six monthly installments. You should have received an email to this effect in August of this year. Repayments will be deducted from a physician's solo billings.  If there are insufficient solo billings to cover the repayments, the MOH will contact the physician to establish an alternative repayment plan.  
If you wish to return the Advance Payment(s):
o    Make cheque(s) payable to the Minister of Finance
o    Submit cheque(s) to Financial Management Branch, 49 Place d'Armes, 3rd Floor, Kingston, ON K7L5J3
o    Include a cover letter with the following information:
Full Name

OHIP Billing Number

Indicate cheque is for repayment of COVID-19 Advance Payment Program

Specify the month of the returned payment
For additional information, please contact the Ministry Service Support Centre.