At their October 2, 2023 meeting, SEAMO's Governing Committee unanimously approved the distribution of the Physician Services Agreement (PSA) Year 3 rate increase, valued at $2.8M annually. All of this funding will flow to Departments no later than November 30, 2023. 
Funds will flow to Departments according to the specialty-specific rate allocation awarded in the PSA (see table below). Departmental Practice Plans ultimately will determine the distribution of new funding among specialty groups and individuals.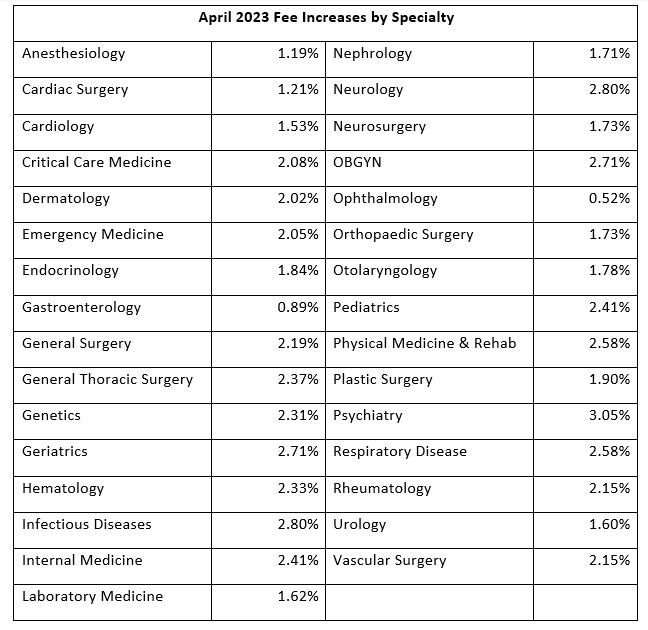 Importantly, governors also set aside $4.4M to address the gap to marketplace for SEAMO-funded specialties. The Resources Committee has been tasked with this work, which is under way. Updates will be provided in upcoming newsletters as the work progresses.  
In the meantime, please contact your Department Head if you have questions about how the base funding increase will be distributed within your Department.