The volume of eReferrals being sent in the Southeast keeps rising - from April 1 to August 31, 2022, there have been 18,725 eReferrals sent! eReferral is helping to make the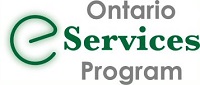 lives of patients and physicians easier every day!
Want to learn how to make eReferral work for you?
Some of you shared that eFaxing is easier, we listened and recommend renaming your eFax to include 'eReferral available' so the doctor knows this particular receiver is using eReferral right away. This will save time!
Integrate your eReferral in your EMR, so information on the forms can be largely filled out already.
eReferral also saves time with:
less typing
fast and easy tracking of referral status
notifications to both patients and physicians
fewer phone calls for appointment booking
reduced appointment no shows
Want to assist with streamlining the eReferral process? We need volunteers for a pilot initiative that allows you to be the first to test any new eForms developed for our specialist and provide a critical review from your perspective as a frontline user! Email contact@ereferralontarioeast.ca to submit your name!
In addition to receiving email notifications from the eReferral team about new receiver clinics, you can follow this link at anytime to get the latest list.
Remember: your eReferral deployment team is here to help. Get in touch at contact@ereferralontarioeast.ca any time for questions or to get started with eReferral!