The Ocean eReferral Network is an EMR-integrated, cloud-based technology for healthcare referrals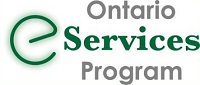 that enables quick and secure referrals to be sent and received through an electronic platform. Clinicians can refer directly out of integrated EMRs, find a specialist using a map-based searchable directory of healthcare providers with wait times, utilize intelligent referral forms, keep a record of referral directly in the EMR, along with the patient and sender receiving automated status updates on the eReferral.
 
This is a Ministry of Health-funded initiative, and access to the secure eReferral solution includes training, form development, setup and support that is provided at no cost to Health Service Providers who provide OHIP-funded services in the South East region. The local team will work with eReferral receivers to design a form that suits their needs. Setup is easy and fully supported by the local deployment team.
 
Integrating eReferral into your practice for receiving referrals will help reduce patient wait times and administrative tasks by eliminating many of the follow-up phone calls made to the patient and clinician's offices. Some key benefits include:
Ocean eReferral has direct integration with many of the electronic medical record systems (EMRs) in use in our region (Telus PS, Accuro and OSCAR KAI/PRO). Non-EMR users can also easily access all functionality of the Ocean eReferral through a web-portal that can be accessed with any web browser.
Patient will be emailed with appointment date and instructions and patient can confirm appointment.
Patient and referring doctor are notified at key steps of eReferral progression, keeping them informed and reducing phone calls asking about referral status.
Automated appointment reminder emails that also contain the appointment instructions help to reduce no-shows.
In the South East region, adoption of eReferral has been rapidly growing and continues to expand – including adoption by all 10 hospital diagnostic imaging departments, six diagnostic imaging IHFs, MSK Central Intake, all Hip & Knee Arthritis Rapid Access Clinics and the Alzheimer Societies. Receivers also include a number of orthopaedic surgeons and physicians specializing in sports medicine, paediatrics, nephrology, general surgery and endocrinology. 
If you would like additional information on eReferral and/or to schedule a short virtual engagement and demo, you can contact Alexander Russell, eReferral Engagement and Adoption Coordinator, at alexander.russell@ontariohealth.ca.