There's a lot going on with eReferral! As of December 2022: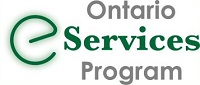 Total number of adopted senders is now at 402
Total number of adopted receivers is now at 101
Since eReferral's inception in the Southeast in 2018, there's been 81,084 eReferrals sent and 35,863 sent this fiscal year
In other news, the eReferral team's campaign to provide primary care provider's offices with reception signs that encourages patients to provide their email address to receive eReferral status updates and appointment data has been going very well! The eReferral team has heard from many offices that have put the sign up in their reception areas saying it is working as a great initiative. Here is what one clinic said: "We are already looking at the number of patients by provider that have emails documented in the EMR and we are hoping to email our no shows with appointment reminders." With this initiative these patients are now getting important information more conveniently via email!
As always, for any questions about eReferral in the Southeast, please reach out to the South East eReferral team.